The Basics
Name: Liam Jackson "Red" Miles
Gender: Male
Species: Skinwalker
Appearance
Eye color: blue
Height: 5'8
Scars: Old long scar on his leg from when he got caught in barbed wire
FC: Misha Collins
Dog form: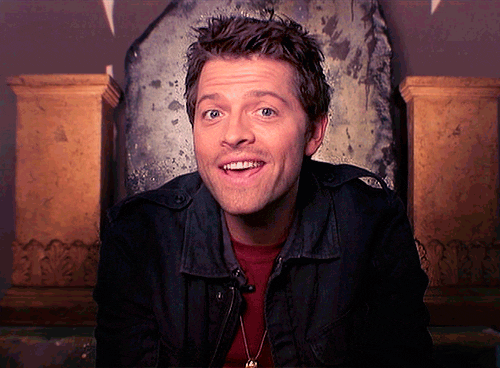 Persona
Personality:
Likes: Chasing pigeons, having fun, making people smile
Dislikes: Being bullied, bullies, pain, Cruelty, not understanding, being treated like a half wit, others being mad with him
Fears: his brother hating him
Additions
History: Liam was born with bright ginger hair which was why his older brother Logan had named him red, despite a few months later the babys ginger hair falling out and regrowing back a dark brown. He was pretty sheltered as a kid despite their harsh circumstances, his brother sheltering him and raising him himself Red had no clue that his brother had quit school to pay for his education. The young mans last year at school, he got bit by a skinwalker giving him the ability to change into a dog, a demon by the name of Lana got to him before his brother could and harshly told him of everything his brother had done and sacrificed for him. Burdened with guilt the man wrote a letter to his brother apologising for everything and ran away, leaving a contact number in the letter. The demon who was supposed to deliver the letter instead burnt it, Red had no idea, nor did he know that the woman who had brought his world down was a demon.
Relationships
Family:
Father: Hayden Raymond Miles - Jailed
Mother: Danielle Amy Miles [Maiden name: Solothor]
Brother: Logan James Miles
Extended Family:
Cousins: Anabel Elizabeth Richards, Ethan Scott Richards
Uncle: Geoffrey Henry Richards
Aunt: Anna Catherine Richards